I didn't address my theological concerns about minimalism in the previous post. I might discuss those at some other point.
In the meantime, here's a quick note on one of the annoying consequences of the minimalism movement: the comparison between a minimalist lifestyle and monasticism. @w0ke_space_jesuit.exe posted this picture on Twitter recently, and I can't think of a more succinct way of summing up the differences.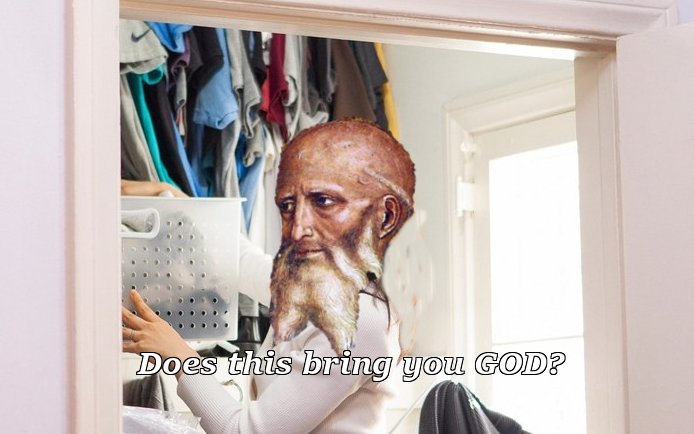 Also, there's this quotation from Heidi Deddens' recent article in Comment Magazine:
Whereas the desert fathers practiced asceticism in order to achieve closer spiritual union with God, minimalists have varied goals: greater personal creativity, respite from the rush of the rat race, increased focus on relationships, or inner calm and enlightenment. Never prescribing a specific spiritual object, the minimalist movement suggests that reducing your possessions can help you achieve broad spiritual fulfillment or joy, whatever that might look like for you individually. The goal is no longer spiritual fulfillment outside of the self, but self-fulfillment.